International Youth Transportation Safety Association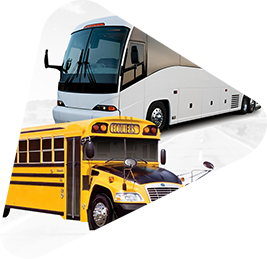 AIST

The Association internationale pour la sécurité du transport des jeunes (International Youth Transportation Safety Association) is the result of pooling the expertise and concerted actions of four organizations involved in the safety of passenger transportation in their respective countries. Namely:
The Association Nationale pour les Transports Éducatifs de l'Enseignement Public/ANATEEP (National Public Education School Transportation Association) – France
The Bus Carriers Federation – Canada
The Fédération Belge des Exploitants d'Autobus et d'Autocars/FBAA (Belgian Bus and Motorcoach Operators Federation) – Belgique
The Federación de trabajadores de la Enseñanza de la UGT (FETE-UGT) – Spain.
The principal office is located in Canada, more specifically at the Bus Carriers Federation's head office.
Official languages: French, English, Spanish
GOALS AND OBJECTIVES
To promote gathering, cooperation and information/experience sharing between the people, businesses and organizations directly or indirectly involved in youth transportation.
To contribute to the development of safe modes of transportation for young people worldwide in a spirit of international solidarity.
To influence government policies and actions, as well as public opinion to commit to the quality and safety of youth transportation.
To publish and disseminate material related to the quality and safety of youth transportation.
To provide technical support to governmental or non-governmental national organizations and international organizations.
To trigger and support any legal activity that could affect the development or maintenance of the quality and safety of youth transportation.