Safety Campaign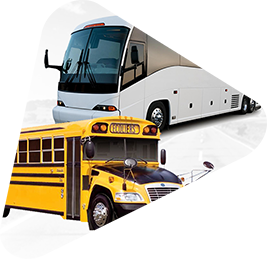 Each year, the Bus Carriers Federation sets up a safety campaign to remind everyone of the importance of adopting safe behaviours on board and in the presence of school buses.
This campaign usually takes place in the first two weeks of February, when habits developed since the beginning of the school year and the sometimes harsh weather conditions make us less attentive on the road.
Clients
This campaign primarily targets two types of clients:
Road users
Students at the preschool and elementary level
Theme
The Did You See Me? theme reminds road users of the importance of respecting the signals of frequent-stopping school buses, while being careful around them, in school zones and in schoolyards. Road users must also make sure to see and to be seen by the schoolchildren crossing in front of the school bus.
This theme is also intended for schoolchildren, who must make sure they can be seen by all vehicle drivers, including their bus driver when they cross the street, or get on or off the vehicle.
Finally, the Did You See Me? theme is intended for school bus drivers, an occupation requiring constant vigilance on the road to ensure the safety of schoolchildren around and on board the vehicle.
Tools
For road users: Radio/Web messages, and public display.
For schoolchildren: Every teacher receives a classroom animation leaflet and a mini-poster to assist with classroom interventions. Furthermore, school bus drivers wear the safety campaign pin.
Visit the school transportation safety campaign site: www.mastuvu.info