Visioconferences and panels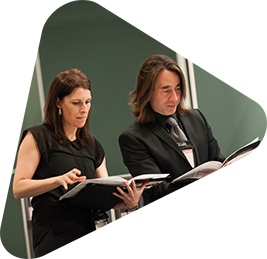 Bienvenue Québec offers its various participants a range of training and networking activities, thus enabling them to become better acquainted with each other, share news and views, and discover the most recent trends.
visioConferences
IMPORTANT: Times are in Esatern Daylight Time (same as New York) EDT (UTC-04:00)
Monday, october 26, 2020
9 am to 9:45 am
Virtual Room: SPECIFIC HEALTH MEASURES PUT IN PLACE BY QUEBEC RECEPTIVE, TRAVEL AGENCIES AND TOUR OPERATORS
(Presented in English)

The distribution network has been affected by the recent Covid-19 crisis. The sector had to be adapted in a way to offer a 100% safe experience to the different clienteles present during the recovery of the tourism industry in Quebec. Learn more about the different specific health measures introduced in organized trips, bus tour and different suppliers. A special attention will also be given to the receptive operators.

Guest speaker :

10 am to 10:45 am
Virtual Room: WHAT WILL GROUP TRAVEL BY BUS LOOK LIKE?
(Presented in French)

The purpose of this conference is to inform travel agencies, receptive agencies, tour operators and carriers as well as all guided tour bus companies on the sanitary measures that must be applied in coach busses related to the COVID-19. This will assure that all activities take place safely for all passengers. These measures are based on a responsible approach by all players of the group travel industry, in particular customers, employees, and partner companies.

Guest speakers :

11 pm to 11:45 pm
Virtual Room: ROUND TABLE : HOW CAN WE ALL WORK TOGETHER TO RELAUNCH THE INTERNATIONAL MARKET RECOVERY IN QUEBEC ?

(Presented in English by BonjourQuébec)

In order to establish the best practices and to set us all up for a successful relaunch of international tourism to Quebec, this round table workshop is designed to extract what will most likely be important for you and your contemporaries. This round table aims to encourage the sharing of all ideas, in order to tease out the what an effective recovery plan might need to incorporate. As the subject matter experts, this is a great opportunity for you to share your opinions and insight so that together we can make Québec a world-class tourist destination.
1 pm to 1:45 pm
Virtual Room: THE POST COVID-19 PACKAGES DEVELOPMENT FOR QUEBEC - THE EXPECTATIONS OF QUEBEC RECEPTIVEAGENCIES AND TOUR OPERATORS
(Presented in French)

The Quebec distribution network has changed and is adapting. Many Quebec receptive agencies now sell Quebec destination to Quebeckers and act as tour operators. The Explore Québec program ''In the air'' and ''On the road'' offers new business opportunities for suppliers of all regions. Discover the expectations of Quebec receptive and tour operators to market your product and services better and take part in revival of Québec tourism.

Guest speaker :

2 pm to 2:45 pm
Virtual Room: WHAT WILL GROUP TRAVEL BY BUS LOOK LIKE ?
(Presented in English)

The purpose of this conference is to inform travel agencies, receptive agencies, tour operators and carriers as well as all guided tour bus companies on the sanitary measures that must be applied in coach busses related to the COVID-19. This will assure that all activities take place safely for all passengers. These measures are based on a responsible approach by all players of the group travel industry, in particular customers, employees, and partner companies.

Guest speakers :

3 pm to 3:45 pm
Virtual Room: REVIEW OF THE ACTIVITIES, TRENDS AND SUCCESS STORIES FROM QUÉBEC IN 2020 AND THE OUTLOOK INTO 2021.
(Presented in English)
Many activities and initiatives have been implemented by the Alliance de l'Industrie Touristique du Québec since the onset of the pandemic in March 2020. In difficult circumstances, this seminar will cover some of the successes, challenges and emerging trends that have been developing since the beginning of this year. It'll cover which activities are key in a local/domestic relaunch strategy and consider what the potential outlook might look like for a National and International relaunch in 2021.

Guest speaker :